Frontier Days

Frontier Days History

This Year

Bad Guys And Gals

Buffalo Soldiers Returning

The Tale of Two Cities

Beckwourth Frontier Days Sponsors

Volunteers & Sponsors

Contact Frontier Days

The Tale of Two Cities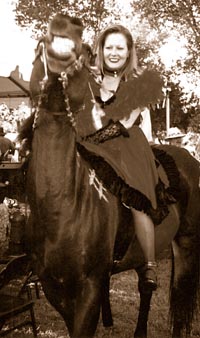 When Marysville was formed in 1850, Yuba City was already several months old. So how is that Marysville can bill itself as California's Oldest Little City? And why did it take Yuba City so long to surpass Marysville--surrounded by seven miles of levees--in size?

Where did Yuba City get its name and why isn't it in Yuba County? And is it true that Marysville is named after a cannibal?

Because Marysville became the commercial hub for the Gold Rush, it is often mentioned more prominently in written and verbal histories of the area. But in reality, Yuba City was "there" first and has its own unique history. For instance, did you know that the first man to "pilot" an "airplane" was born in Yuba City in the early 1850s, and his first name wasn't Orville or Wilbur.

At Beckwourth Frontier Days look for the historic display area for information about the unique histories of the two cities. Take a breather from all of the exciting activity to soak in a little bit of history prepared and presented by Historic Display Chair Chuck Smith.

A display by the Yuba County Historical Society will also feature history about Yuba County.



Website design and production by Mark Bradley Design, mbradley@bradleydesign.com.
Site hosted by Sutter-Yuba Internet Exchange.